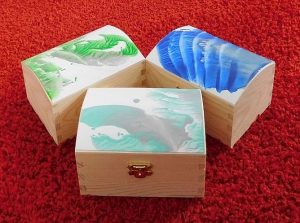 Win refund of your purchase amount!
Win refund of your complete purchase amount by ordering a Tipping Point Card Set Personal Edition or Parents with young children (only in Dutch available).
What should you do to participate?
Like the Facebookpage Tipping Point kaartsets en Encaustic Art
Share the Facebook offer on your timeline
Order your unique Tipping Point Card Set Personal Edition (English/Dutch) or Parents with young children (Dutch).
Fill out the discount code ZMO10 for 10% discount. The discount will be settled in your shopping cart straight away.
This offer is valid up to and including February 3.
When there is a minimum of 10 orders of these card sets a winner will be selected February 4. The winner will receive a refund including shipping cost.
A "tipping point" is the moment where a situation comes to a turning point where change starts to happen.
But sometimes it is hard to find out what you specifically need to make this change happen, because your issues are not clear to you.
This card set helps you to clarify your present situation, in what direction you can find the solution and a supportive card to encourage you.
The card set consists of three decks:
Your issue (36 cards, red)
Your needs (72 cards, green) and
Your supportive card of the day (36 cards, yellow)
To clarify your situation, pull one card out of the red deck.
Then you pull at least three cards out of the green deck and one card out of the yellow deck.
If you need support to learn how to use this card set, you can join a Facebook group. Please contact Soul Insight for the possiblities.
Product information
The cards will be delivered in a wooden box, which is a nature product.
Each box has a unique Encaustic Art painting on the lid.
The box will be finished and personalized manually. Because of this the product might show unevennesses.
Number of cards: 144
Price: (VAT incl.) € 37,50
Delivery time (within the Netherlands) 2 working days if in stock.
This set is availabe in the webshop of Soul Insight.